College and Career Center
Jane Greaves
Lyman Hall High School
(203) 294-5389
Jgreaves@wallingfordschools.org
Kimberly McLaughlin
Mark T. Sheehan High School
(203) 949-6578
Kmclaughlin@wallingfordschools.org
---
Upcoming "College Road Trips"
Lyman Hall and Sheehan will be visiting the following colleges in the fall:
Uconn
Quinnipiac University
Central Connecticut State University
Lyman Hall and Sheehan will be visiting the following community colleges in the spring:
Gateway Community College
Middlesex Community College
---
Upcoming College Representative Visits
Every year, many colleges, universities and career schools visit Lyman Hall High School and Mark T. Sheehan High School. The purpose of these visits is to meet with our students and answer any questions the students have in order to help them explore their post high school possibilities. Beginning in September and continuing through the middle of November, there will be up to 80 schools visiting Lyman Hall and Sheehan. For a full, updated list of these visiting colleges, please check in Naviance under the "Colleges" tab.
---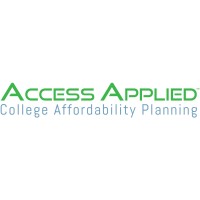 Students and Parents:
This year, The Wallingford Public Schools have access to a service called Access Applied.
The mission is to demystify the financial aid process, which is good, because we all know how baffling it can be! The website takes minimal personal information-- all financial worksheets are downloadable and personal financial information is NOT saved to the Access Applied website.
AccessApplied is a one-stop solution that explains and demystifies the entire college financial aid process. The site suggests ways to reduce college costs for families regardless of their financial condition and shows families how to find schools they can afford.

Once AccessApplied is in use, families will be able to determine which schools they can afford - BEFORE the college search process begins.
The tools and guidance on the site provide EXPERT guidance about college affordability and financial aid - applicable to each individual family. Parents, students and counselors are able to participate in an ongoing series of live and recorded webinars and to ask specific questions about their individual situation.
Please use the following link to complete the registration: https://www.accessapplied.com/user-registration/
Note: In order to use this free site, you must obtain the access code from Mrs. McLaughlin or a school counselor.
---
Links: